[YOUR HOST THIS EVENING]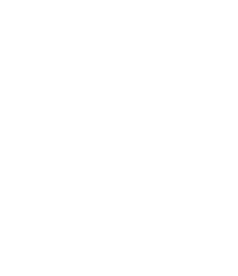 [THE ICONIC AUGUST TUNES]
so here's a messy summary of what shit I willingly ingest through my ears. some of it is recent, up-to-the-minute listening, some of it is pure reminiscing, and it's all bullshit. seriously, even if you were to listen to these songs as you read through the page, (the titles are youtube links, for your esteemed convenience,) I don't think alot of what i've written here makes sense to anybody who isn't me. my advice? find a bunch of random tracks, and form your own opinion. good luck, you crazy character!
[ ♥ ]----------------------[ ♥ ]
[DESCENDENTS- GOOD GOOD THINGS/CHEER]
I don't know how to explain it, but these two songs, despite hailing from different albums, are conjoined twins to me. as usual, this is probably just because I downloaded them at the same time, and played them as a double feature ad nauseam on one of those idyllic drives down to the towers, but the links are there without the memory. they have the same feeling behind them. like when you know love won't fix you, but you're gonna try nonetheless.
[GOLDFISH- WOMAN'S A DEVIL]
i'm not insane. i'm not insane. I found this song through a squidward joke amv, but i'm not insane. this knowledge has weighed me down since I was thirteen. I know other people saw that shit. they're out there and they too carry this burden.
[2 STONE 2 SKANK- BEER GIRL]
good music transcends language. I cannot speak a lick of french, though the schoolmarm did try and educate me, but you don't gotta know the words.... to know the mood. maybe this is how we achieve world peace.
[FRANK ZAPPA- DOREEN]
THIS WHOLE SONG IS RIFFING. WHOOOOOOLE SONG. it's glorious. maybe one day when i'm not fucking braindead, i'll have to get properly into zappa, because his music is so absurdly dense that you can't just kind of set it up in the background unless you wanna be rendered catatonic.
[JOHN HIATT- THE TIKI BAR IS OPEN]
this song reflects the same mindset as kokomo, and that's having your own tropical themed paradise to be at in these most dire of times.
[THE HANSON BROTHERS- I KNOW YOU]
i've been waking up at odd hours this summer, and more often than not, this'll be ringing around in the back of my head. i'm taking it as an omen.
[THE BLOODHOUND GANG- FOXTROT UNIFORM CHARLIE KILO]
spoilers, but I think this one's about fucking!!!!!. those crazy bloodhound gang boys have recently enchanted me with their lowbrow humour and wacky wordplay. i'm only mildly ashamed to state that I have spent many a moon contemplating what my fight song in the umbrella academy would be, and that this is a top five contender. i'm just like that.
[GORILLAZ- GARAGE PALACE]
uh-oh, I have controversial gorillaz opinions! make way for me, the most important motherfucker on the planet. wahey. here's the big one: I like garage palace more than anything on the now now. shock and horror. pitchforks, torches, foam at the mouth, etc. i'm ok when gorillaz is less of a band and more of a way to produce for guest artists when it doesn't suck, and THIS DOESN'T SUCK! everyone was crying and shitting when it dropped in the wake of humanz. but that's BULL when this track fucking mogs alot of what humanz had on offer. it utterly destroys sleeping powder, too, which was hailed as the second coming of christ for a minute there. maybe I just have a soft spot for post-album tracks, because i'm also madly in love with doyathing.
[GORILLAZ- 5/4]
two gorillaz songs in a row: i'm truly in the thick of it. garage palace, above, is one of those tracks I really only get into when i'm actively having a gorillaz phase. 5/4 is a song i'm into 24/7. all the fucking time, man. there's something hypnotic about the titular 5/4 timing, and the synth that kicks in around halfway through in its own break. I think it's a synth anyway. it's the noise that I used to think the new york subway sounded like, for some reason.
[JILL- LUCKY STRIKE]
i'm always delighted when, on my escapades through youtube, (sorry, newpipe,) I still manage to find channels and music I adore. see, my main method of music discovery is just finding random youtube channels to sift through, for their delightful treats within, to varying degrees of success. this has some obvious downsides, such as when I find a song like this, only to discover that the uploader has only deigned to bless me with one more of this band's songs, and the rest is simply nowhere on the internet, which is the only place music exists anymore. le. fucking. sigh. if he has, they're buried among heaps upon heaps of other bands, and his own drum covers. guess I gotta keep spelunking, oh what a fate indeed!
[BAD MANNERS- THE MAN WHO TOLD THE WORLD]
what a fucking enigma of a song. I can't, after THREE WHOLE GOOGLES, find out where the hell it came from, or where it slots into the bad manners discography. it doesn't help that the only upload of it is mislabelled as the man who sold the world, and every attempt to look it up is inadvertently foiled by the bowie hit of the same name. god DAMN you, paul quinn. 'tis a real shame, because i'd like to find it in higher quality someday.
[ALAKALINE TRIO- MOVIN' RIGHT ALONG]
this is only here because of my most delightful pal, dee, who is coming to england in like a week. oh, the shenanigans we'll get into! I sure hope she doesn't get knifecrimed when everyone can sense the americanosity of her origins.
[MC CHRIS- ROLLERCOASTER]
oh wooooow, says everyone who knows anything about me, of course this motherfucker's gonna like a song called "rollercoaster"! and yeah, what of it? i'm nothing if not consistent. and mc chris, the man is a god with wordplay and references. how could I not enjoy this. seriously, fuck you man. god.
[DDT- BLUE HAIR CRIME]
I was totally content never knowing the lyrical contents of this song, and enjoying it based on the idea that, even back in 1995, there were enough blue haired people knocking about that somebody thought they oughta get persecuted. turns out, it's about old people!
[HOME GROWN- SHE'S ANTI]
TCC NEOCITIES, HOW WE FEELIN' TONIGHT??? do YOU feel like the girl in this song? if so, you may entitled to compensation or some shit.
[GHOUL SQUAD- ZOMBIE LAKE]
I haven't even finished this song yet, but I cannot tell you the disappointment I felt when the guy's voice came in on that second line. my brain is hilarious like that. the whole song's alright, I dig it, but that kneejerk reaction was beautiful.
[PUNK NINJA BRIDGE- SUPERMARKET FANTASY]
i'm not often a fan of covers, but honest to christ, this one MOGS screeching weasel's original. taking the tune a little slower and leaning a little more on the bass really completes supermarket fantasy. and i'm an advocate for fast music! linked is the whole screeching weasel tribute ep, because frankly, ALL of these covers deserve a listenin' ear.
[TRAVOLTAS- LORI]
no spoilers, but give this cheeky little tune a listen. shit's just so bizzarely soothing to me- probably one of my favourite songs of all time.
[FRANK SMITH- WILLING SEXY BACHELOR]
augustaugust.neocities.org SUPERFANS will remember how, further down this page and chronologically earlier than this entry, I mentioned how MSI's ala mode was an essential healing tonic in my final year of highschool. specifically, it was beautiful on the brain for when I was failing my mock exams, and this brad neely smash was the same for when I was failing my ACTUAL exams. I want you to imagine me fucking up my RE test, citing bible verses that are yet to exist, meanwhile THIS is stuck in my head. it made the failure easier to handle, that's for sure. please, note some of that classic neelian wordplay during the line "I can lick and stick and mail you like a "male" man/ and that's spelled M-A-L-E as in man-man"- fucking GOLD.
[FNV OST- LET'S RIDE INTO THE SUNSET TOGETHER]
for those currently following the site's updates, and not reading in retrospect, you'll know that i'm having some new vegas withdrawal symptoms, and am holding off on playing it until I hit Actual Summer, as opposed to whatever the fuck i'm supposed to call the season i'm in right now. so, i've been thinking about it super hard instead. this is my favorite track from the whole game, and entirely for SAPPY BITCH REASONS. ain't NOTHING like hitting goodsprings, skimming the questline, and then immediately hauling ass to go rescue raul from black mountain. insert deep sigh here. god. wouldn't it be something if the state of nevada were real?
[YOUR FAVORITE MARTIAN- JUPITER]
at the time of writing this, may 2022, yfm is slated to do some sort of thing on the 1st of june. I, a known yfm stan since my youth, am hyped to the teeth about this news. I doubt that they'll be dropping any modern content, the audience and climate just isn't there for these guys anymore, but I'm sure in my heart of hearts that they're FINALLY GONNA DROP THE FUCKING ALBUM LADS. HO-LEE SHIT. and so, before the album of the year hits, the time must come for everyone to claim a yfm song. and I proudly claim jupiter. yes, it objectively blows, and it has this doodoo feces dubstep drop at the end, and rwj's oooowooooos will always grate on my ears, but something just endears me towards this one. it's probably the lyrics of incredible (at least for yfm standards) devotion. or the space theme. or the silly little details in the video, like how benatar gets a little union jack patch for his space suit. maybe it's because it's a song I associate with vacation, and if you know me, you know I LOVE songs I associate with vacations. god, I hope the album doesn't suck, not for me, but for me. but like, past me. with all that hair. that bitch needs a win.
[SQUIRTGUN- APT. 3]
last year, I didn't update the site alot in the summer, because I was suuuuper busy with literally anything else, so I never actually wrote about this one, my song obsession of the season. and revisiting it with significantly less fresh ears, I know why- say it with me folks- IT'S THE YEARNING! IT'S THE SIMPLE PREMISE DUDE! you don't gotta be complex to tug at my heartstrings it seems, just have an idea of a crush and i'm onboard. i'm only looking up the lyrics now, as in the summer I was more than content with it as a jumble of my own interpretation, but now i'm appreciating how lovely of a jumble it was after all. if I ever became somebody who reviewed whole albums, which I never will because that shit's lame, i'd have such lovely things to say about fade to bright. such lovely things indeed.
[THE URBZ OST- SHUT UP/TRACK 13]
haha oh my fucking god imagine me playing the urbz for the first time and finding out not ONLY is it a thinly disguised vehicle to promote the black eyed peas of all things, but that they also did simlish versions of their songs, and that the simlish versions are by and large BETTER than the originals???? it's like if they dropped that katy perry dlc for 3 as a separate game where nothing happens and they squander every npc. I wish they put more budget into the gameplay and less of it into scoring that black eyed peas deal, because SHIT is that game lacking. still love it tho
[THE BLOODHOUND GANG- MOPE]
goddamn do those two guys have flow. I know it's ""the point"" for the song to be disjointed, but the frankie goes to hollywood bit just kills the flow of the whole song. in a song where they take a thirty second intermission to do a skit about pacman smoking crack. my mom hates frankie goes to hollywood too, so maybe it's genetic. otherwise, i'm lovin this shit. the wordplay is unparalleled. the pet shop boys remix combines everything better, but lacks the mixing the original had that made the verses hit so exquisitely, not to mention moving master of puppets out of the chorus, which is just like, why would you even fuckin do that. i've found an edit that ONLY cuts the pacman skit, which seems to have been made specifically for people without souls. the world is a cruel, unjust place, it seems.
[DOPAPOD- BLACK AND WHITE]
imagine a scenario, if you will. a scenario in which you are me, and me is last wednesday at round-about eleven pm. (if you know, you know, nyuk nyuk. anyway, in this sitch, you're high and rapidly peaking. you can feel every cell on your flesh. there's a rancid taste in your mouth, which you feel like was always n your mouth, but now you can feel it in mega-ultra hd. this is playing. almost a nightmare, I could feel every scenario this thing portrayed or something. waahey.
[THE BEACH BOYS- KOKOMO]
every time the weather gets to be even slightly warm, my brain immediately believes that it's summer, and helpfully gets kokomo stuck in my head. some day, i'll find a kokomo of my own.
[INSANE CLOWN POSSE- THE BLASTA]
I can't believe it's taken this long for me to bring up ICP again. I also can't believe that i've started hearing this song in my dreams.
[FAT LARRY'S BAND- ZOOM]
AAUAUAGHGHGHGHG. now to be frank, I am somewhat of a ""hipster"" in that the music I listen to is not ""mainedstream"", because i'm very ""quorky"". this much you all should know. but I am unabashed in my enjoyment of songs a bitch might hear on the radio, of which this is one. and holy shit fat larry, (and your band,) you sure did write one of the most underrated love songs of all time, didn't you? if I can influence anyone to feel like this song, i'll consider my life done and dusted. shoutout to the cover art, too. the lads truly are. breakin' out.
[HARD-ONS- TROUBLE TROUBLE]
now here's a band i've personally underrated for a while. they've always teetered around the uncanny valley of my music, lurking in my vast youtube likes while never actually ending up in the blessed territory that is my phone's mp3 collection, but this song's probably gonna make the leap, based wholly on the riff. a constant throughout their whole un-downloaded discography is that whoever's on guitar goes absolutely ham on making these incredible psychedelic-type sounds. (I refuse to learn anything about the bands I listen to as a personal rule, as they usually end up embroiled in some horrible personal business. I call this the "connie dungs" rule, after I found out the lead singer of that band is a convicted kiddie diddler.) unsavoury characters aside, the song also features a god-tier music moment, where the tone shifts into something slower and more... emotionale. i'm also a sucker for any song that mentions summer anyway, but you already knew that.
[PROZZAK- STRANGE DISEASE]
why the fuck aren't you y2k motherfuckers all up ons this band. you oughta hang your frosted tipped heads in SHAME. prozzak produced two albums of prime early 2000s pop about a manslag who can't keep a woman, had an ill-fated collab with the big mouse at disney, and then dropped another album about misery and still not being able to get a girlfriend. an incredible discography. (they also dropped another album, but shit, I'm not here for the revivals dude. maybe one day i'll give it a shot, but until then, i'ts NOTHIN BUT HOT SHOW BABEY.) backstory settled, song's good! any song that cold-opens with the line "A LITTLE SEXUAL FRUSTRATION" is probably gonna be a hit anyhow. the main vocalist, performing as the neckless character simon, is a canadian guy doing a hilarious british accent, making this whole project basically gorillaz.
[BLITZKID- MY DYING BRIDE]
well then, I guess i've officially become that bitch what listens to the horror punk and revels in the melodrama of it all. maybe one day I'LL be a dying bride. oh, to be adored like a woman mere moments away from being fridged. right up there with descendents' "here with me", and the entire discography of roky erickson, this song makes me feel. makes me yearn for some shit.
[ROKY ERICKSON & THE EXPLOSIVES- (WAIT) FOR YOU]
I know I say this about every roky song, but this one might be my favourite. it's the unrequited love. it's the guitar harp-type strumming. it's the fact that there are other girls, sure, but not for me to go for. dear god, the man was a genius. I wonder who hurt him?
[GARY CHARLSON- BURNING IN YOU]
this one's an old classic from the bygone days of my youth (four years ago). I have alot of songs on deck from artists who dropped maybe one EP before disappearing into the ethers of being in somebody else's band, and it's a shame that charlson is one of 'em, cuz this song rules. i'm biased of course, because I truly cannot resist a song with intermittent duet elements.
[REEL BIG FISH- BAN THE TUBE TOP]
I was seventeen when the pandemic happened, so you can imagine that I was pretty pissed that I spent the majority of my "ban the tube top" year inside.
[TOTAL DRAMA WORLD TOUR- CONDOR]
listen man, i'm not fucking linking it. hell, i'm only bringing it up to deter me from writing a whole total drama thesis on the film club page (which i'm almost definitely gonna end up doing anyway, considering the energetic streak i'm onright now). what matters right NOW, however, is the fact that this shit's been stuck in my head for WEEKS. WEEKS! it's not even GOOD. it's not even the best song they crapped out for world tour, (oui my friends takes that spot HANDS DOWN,) and yet here I am, with condor of all things rattling around in my skull with the ever-present Kokomo. if I can say one thing about the song that isn't me losing my shit, it's that alejandro's part is the worst. he's the worst part of every song he's in, with his unholy autotuned voice and all. sierra and cody hard-carry this business. yeah, I have total drama island opinions I guess.
[M.O.T.O.- LOVE BACK]
if I were the kind of creation to make playlists based on moods, which i'm not, this one would go squarely into the hypothetical "being a bitter little slime" collection.
[BUCK NAKED & THE BARE BOTTOM BOYS- TEENAGE PUSSY FROM OUTER SPACE]
I can imagine the reddit post now- "I was asked to DJ my mom's funeral (she killed herself) and this came on shuffle. my sister vomited. FML". i'd get so much reddit silver. i'd then go ask people in real life what their favourite bands are so I could say "yeah, well mine is 'buck naked and the bare bottom boys. so yeah.", and then go home and write a manifesto when nobody responds and they all just kinda go hm and look uncomfortable. song's good, and has pretty much everything you could ever want from a song about a race of alien vaginas.
[NERF HERDER- ONE MORE DAY]
this shit just makes me smile, and sometimes that's enough to justify slapping it here. idk what those crazy characters down at nerf herder enterprises do to make their voices do THAT on the line "touch your hand", but shit man, it works well. I just googled the lyrics, and found out their vocalist is apparently parry fucking gripp. of "I dont got no iphone" fame. the universe certainly is connected, huh?
[EVELYN FOREVER- DOUBLE DIP]
this song was written about me. I wasn't there when it was written, nor do I know who wrote it due to my adamant need to not know shit not fuck about the artists I listen to aside from their actual music, but trust me dude, this one's me.
[MISTER MONSTER/ BLITZKID- THE TORN PRINCE]
I cannot hit any of the falsettos in this song. it is an opponent most worthy, indeed. otherwise, all I can say is wooooahahah. song about death. mega halloween kinda feelings. i'm including both versions cos I can, they're both good in their own zombie punk ways. melodrama ftw.
[THE WILDHEARTS- JUNKENSTEIN]
LOOK, IT'S ANOTHER SONG I LIKE PURELY FOR ONE SECTION AND NOTHING ELSE!! I feel so bad for this song. the wildhearts do alot of wacky zany experimental songs, but something about the *checks my copy of "MUSIC FOR BRAINDEAD SLOBS"* mixing is totally fucked. it sounds like an incredibly distant brick. and yet, when the actual junkenstein bit happens, it all comes together for a split second before SCRAMBLING again. maybe my brain's just too malformed to see the artistic merit of all of this. maybe when they go FINE, FINE JUNKENSTEIN, that really IS the only good part of this song.
[INSANE CLOWN POSSE- THE JOKER'S WILD]
listen man, say what you want about icp, juggalos, and that time they revealed they were full on jesus-freaks, but shaggy n violent j sure do know how to paint a vivid fucking scene in their lyrics. I wish I sucked less at bass, else i'd be able to play the bassline off this song. le sigh.
[THE JUDY'S- GUYANA PUNCH]
as you may or may not know, i'm not into tcc and all that jazz. I am, however, randomly and bizarrely obsessed with jim jones and the people's temple. the tcc bitches always try and tell me what's what about jonestown, and I lay down the law by flexing my horrible and vast knowledge of jim jones's times as a monkey salesman. good times. this song's all about those wacky times out in the jungle compound, anyhow, and like every other song on this page, (yes, even that one you're thinking of, or that one you'll see shortly by scrolling down I guess,) it's good. puts a silly little smile upon my face.
[SATANTIC SURFERS- ARMLESS SKATER]
over the last few weeks, i've been scraping through all the music I liked on youtube over lockdown, cherrypicking the tracks I ended up never totally-legally-saving to my phone, and giving them another shot. this is one of those weird inbetween ones that I enjoyed enough to give repeated listens to, but never made the jump. it's probably for the best, because like many of those lockdown songs, this song and that nigh-endless summer are now married in my fragile mind. and who am I to sever such a beautiful union?
[SLOPPY SECONDS/THE UNLOVABLES/THE GO-GO'S- VACATION]
that's right, i'm pulling a highly ilicit 3x song combo in one chunk. the authorities are en route, and they're bringing those dogs that have to get put down once they've outlived their usefulness. old yeller aside, vacation is just a fucking quality song that only improves when combined with covers, and I will unabashedly enjoy it no matter the frowns and impending legal consequences. remember when it was in always sunny, when mac and frank are on that party boat? cinema. the sloppy seconds cover is pretty 1:1 in comparison with what the unlovables pulled, which (SPOILERS FOR THIS SONG YOU'RE NOT GONNA LISTEN TO BECAUSE YOU THINK YOU'RE ABOVE "VACATION", THUS MAKING YOU LAME AS SHIT) is to work the chorus in randomly towards the end of a totally different song. and, I tell ya, they pull off the manouevre beautifully. one day i'll do up the link in the title so each artist links to their own version of the song, but that day is not today, as I would sooner die like those police dobermans than try and activate youtube on this shitbox laptop I own.
[BRENDAN SMALL- MY NAME IS MURDER]
ALL RISE FOR THE NATIONAL ANTHEM. metalocalypse has been confirmed for a movie, meaning I get to see my beloved wife, William Murderface, on screen once more. he will likely pull some spectacular bullshit, if this song and the album from whence it came are any indication. i'm so fucking hyped, you people have no idea. that purple vein scenario from the end of Doomstar is finally gonna get concluded. it's all coming together.
[THE RAMONES- NEEDLES AND PINS (DEMO)]
I prefer the demo to the actual polished released. yeah, i'm kinda quirky like that I guess haha. clowning aside, I heard what I assume to be the original, sung by an appropriately 50s morose-type lady, at the local Flying Tiger chain, googled the lyrics, and only found the ramones version. if only I cared enough to dive deeper and see what the mystery is about. until I grow that urge, this version is doing quite nicely. it does that thing I like in punk songs where the final verse is a little more sentimental and it's marked with a key change. very nice stuff.
[THE AQUABATS!- THE SHARK FIGHTER!]
if you get filtered by the aquabats, there's no hope for you. we can all sit around with our serious music for angsty people, stewing in our own putrid emotional shortcomings, that's cool I guess, but sometimes you need to take a step back, breathe, and listen to music that makes you imagine a guy stabbing the shit out of a shark. silly music about murdering marine life. just consider it.
[CRACK STUNTMAN- AN IMPORTANT RAP SONG]
so this is my favourite song from homestar runner. fuck you. listen. this shit has been stuck in my head since april, and I have to use ALL MY STRENGTH not to fucking recite it daily. matt chapman is such an unbelievably talented and entertaining va that it astounds me. like you don't consider that an actual guy had to rap this until you see the live performance, which, sidebar, is totally fucking INSANE.
"and believe me, there's a PALPABLE difference."
[THE DARKNESS- CHRISTMAS TIME (DON'T LET THE BELLS END)]
all hail the best christmas song of all fucking time. i'm not sure if this gets any airplay outside of the UK, but if you're unfamiliar with this one, consider yourself a dumb bitch who needs to get listening. not only is this a christmas song with all the trimmings, but it also features DICK JOKES. and a BUTTHOLE JOKE. and a CHILDREN'S CHOIR SINGS THE DICK JOKE. it's glorious. just listen to the RIFFFFFS. it makes every other christmas song look like fucking child's play. kiddy shit. not even worth your time. listen to justin hawkin's VOICE. GOOD GOD. THEY DO THE THING WHERE A ROBOT SHOWS UP TO SING A BIT. honest to god if you ignore this whenever it hits the radio every year, you dont have a SOUL. i've refrained from mentioning the darkness so far because it'd feel bullshit to not introduce them with this song.
[SLOPPY SECONDS- LONELY CHRISTMAS]
I found this song on like the 27th of december last year and was IMMEDIATELY pissed off about how i'd only get less than a week of listening to it before christmas music became fake & gay on january the 2nd. well this year i'm not an asshole, and I REMEMBERED this fucking banger of a song, and it's STILL GOOD, so suck my balls 2019 me. I have the fun song. anyway, punk christmas songs tend to either be boring as shit or literally the finest piece of music ever constructed, and this falls into the latter category. those bagpipe-synthesiser-goodnoisemakers during the chorus really tie this shit together, as do the backing vocals. really gives it the stupid holiday song sound, like I could slip this bitch on between christmas wrapping and last christmas without anybody clocking that it's a cynical little tune about being a solitary cunt on christmas. at the time of writing this, I haven't linked the song, (or any the last two tunes, ZOINKS,)but I BEG that you give this one a listen if you're cracking into this page at those holiday-type times.
[ALL- VIDA BLUE]
fuuuuuuuuuuuuck. if Mary made me who I am, Vida Blue is the song that holds me tight and tells me everything's gonna be alright and to quit having so many thoughts. whenever this shit comes up on my shuffle before college, I have to sit there in reverence, and accept that the day is simply gonna be a good time. I think, more than anything, i'd like to make somebody feel like this song some day.
[THE DEAD MILKMEN- SILLY DREAMS]
shit's obscenely calming. that's all I can say. ok, maybe I can say a little more, like how this carries on the aforementioned theme of The Dead Milkmen's songs being lil stories, or how the flute bit in the background constantly gets stuck in my head, or how I listened to this in the taxi to the airport the last time I went on vacation so I'll always associate it with the empty main roads at 4am, (I think I only remember it so vividly because the road lights made everything so fucking orange,) but my words are failing me these days.
[JONAS BROTHERS- YEAR 3000]
the dumb bitches are shitting themselves in sheer boiling rage over the fact that i'm not writing about the busted version. my taste is exquisite, I apologise for nothing, and this is simply the better version of the song. fuck you. anyway it's only here because of a club penguin music video I used to inject directly into my veins every day when I was a child.
[RAMONES- PET SEMATARY]
I can't listen to this without feeling incredibly shitty. last year I did a halloween event for college, and it was the best fucking time ever. I was resplendent. I spent the entire week meeting people my age and painting them as clowns, which is probably all I could possibly want from this wretched, wretched world. On the final night, Halloween itself, I was left packing up the makeup & costumes when it was all over, and as I looked around at that emptyass storage room we were based in, I felt quite severely that i'd never have such a grand old time again, at least not for a while. truthfully, I was right, and I can't help but mourn what could've been. this played in the car ride home, (my dad & stepmom, upon me climbing my skeleton-costumed self into the car, quickly told me to cut the halloween shit out because they don't celebrate it,) and i've had a grim association with the tune ever since.
[GNARKILL- MUSTARD MAN!]
this song is saved on my phone as "mean mr.mustard" by the beatles, because piracy. I hope that, if I die, some poor beatles fan finds this file and is like "oh rah is this an obscure beatle track I like???" and immediately breaks down sobbing as soon as they hear it.
[STRAIGHT OUTTA JUNIOR HIGH- TINA FEY]
can't believe it took me this long to talk about sojh. these motherfuckers and their tunes were probably the definitve soundtrack to my highschool years. I bought a t shirt from their bandcamp a few years ago and never got it. fucking legends. this song in particular gets a shoutout for describing the exact kind of mediocre fun-esque relationship I wanted back then.
[MY GAY UNCLE- HIT ME BABY ONE MORE TIME]
I was posessed by the severe need to find this cover a few minutes ago, and I have no idea where I found it originally. all I know is that this band didn't make nearly enough music, and I haven't listened to their shit nearly enough.
[BITCHIN'- BITCHIN' ANTHEM]
the song title is right. this is a bitchin' anthem. like a couple of the songs further down, I found this one at the start of quarantine on a giant piss-off youtube channel. since I haven't changed my shower playlist since the start of april, this will forever be cursed to be a quarantine song.
[CLUB PENGUIN- EPIC WIN!]
you people like nostalgia, right? right??? I once made a vaporwave remix of this song (it was actually just daycore, but only fuckin geeks care about the difference) to impress a guy I liked. he didn't care, but i've enjoyed the remix ever since. the original is still better, though, and the best song to play in the dance-off minigame.
[THE QUEERS- I CAN'T GET OVER YOU]
I honestly understand why they rereleased this song so much. they never beat the original, but that's because this song's sick as fuck and they never quite brought back the duet element or the sheer joy in that ending bit.
[JELLYFISH- NEW MISTAKE]
this song haunts me. i've sat here for a good five minutes trying to articulate why I like it so much, but honestly just give it a listen. jellyfish are wizards of the musical realm. listen to joining a fanclub while you're at it, too.
[GORILLAZ- DARE]
another member of the theme park hype playlist. I first heard of gorillaz the night before I first went to alton towers, so the two are permanently wed in my mind. dare is probably my second favorite gorillaz song, but don't quote me on that, because I haven't really listened to them since humanz dropped.
[REEL BIG FISH- HUNGRY LIKE THE WOLF]
I miss theme parks and alton towers n shit so i'm listening to my hype playlist to help sate me. i'm not sated. love the song regardless, though, it's a flawless cover. got it stuck in my head when I went with the high school. funky times.
[DAMONE- OUT HERE ALL NIGHT]
no song goes harder in tony hawk's downhill jam, the only game of all time, than this one. ok, that's probably a lie, but it's still a good song. i'm allowed to hyperbolise, christ. get off my shit.
[CLETUS- EMILY]
AND I MISS YOU EMILYYYYYYYYYYY(WOOOOOAHHWOAH,,,,),
[NADA SURF- POPULAR]
this is the ultimate fun downer song. just have a bad day, play this, and PRETEND that you don't love the fact that your life is like how every shitty teen protagonist thinks their life is. i'll wait. I read the book they're quoting once, and it was pretty okay. 3/5.
[MINDLESS SELF INDULGENCE- ALA MODE]
blasted this during my final year of highschool. it was the perfect tonic for my feelings of pure boredom and helplessness as I was off-rolled and swept aside and severely clowned by the infinitely dickish education system. the section where they just yell icecream flavours has been throttled into my mind ever since.
[SICKO- BAD YEAR]
2020 anthem. even before the virus, I found myself in a veritable downward spiral where every joy in my life had been sapped most thoroughly. i'd listen to this on the bus to college, as I formulated excuses regarding my lack of homework and other mundane shit. I do not miss it.
[DETHKLOK- SKYHUNTER]
two years ago, me and my friends kicked a bin into a ditch, and some old guy snitched on us to the school administrators. I listened to this on repeat for the duration of the paranoid breakdown that followed, and it's a fucking banger. I miss metalocalypse.
[AFTER SCHOOL SPECIAL- I ONLY WANNA BE WITH YOU]
I just realised that i've neglected to write about any bands from Mutant Pop, even though their label is this page's button. fuck. (UPDATE 6/11/21: this is officially a ""relic"" of the ""paste"", as Tunes has recieved a long overdue promotion to UNHIDDEN PAGE!! it's like a birthday except nobody actually gets anything.) anyway, I started listening to this band when I got a heavy crush at college last year, and inhaled their entire discography until the school year ended. big ups to my friend dee, who told me the guy had a stupid voice when I posted this in the discord chat way back when.
[THE ROCKY HORROR PICTURE SHOW- WILD & UNTAMED THING]
To be perfectly frank, pun intended, this song is here purely because of Riff Raff's part at the very end. Idk what kind of perfomance-enhancing voice drug Richard O'Brien was taking when he did that, but it worked and the whole bit has been stuck in my head since yesterday. It even ended up worming its way into my dream. Wacky stuff.
[THE HOTDOG VENDORS- ENSIGN RO]
I don't know shit nor fuck about Star Trek, but I do know that this song makes me smile like an idiot, so I guess that's what really matters in life.
[TINKLE- ALTERNATIVE GIRL]
I just realised that I should probably post the updates to this page up top instead of below. Anyway, this song is pretty great. I went through a spree at the start of lockdown, where I decided to listen to every song on this channel. I think I got down to around No.800 from their newest upload. This one's a time capsule back to a time when Fake Grunge Girls were a major societal issue or whatever.
[ALL- MARY]
Let the records show that I would not be a person if it weren't for this song, and by extension, the whole album from whence it came. Listen to that punchy bass and TELL ME that you don't want this injected directly into your bloodstream. The version linked is the Greatest Hits recording, but every instance of Mary is amazing.
[THE DEAD MILKMEN- DEAN'S DREAM]
Yet another song that I hold personally accountable for how I am currently. This one reminds me of endless summer afternoons spent trekking home from school, chugging a whole KA Grape, and wondering when the fuck life was gonna get interesting. The Dead Milkmen's songs always tell some sort of bizarre tale, and that I appreciate.
[THE JUDYS- MENTAL OBSESSION]
I can always get behind a song about delusional thoughts that are basically ALL BASS. 'nuff said. I'm pretty sure that there are no guitars on this EP because their guitarist died before recording, but i'm also drunk so you'll probably wanna fact check that one.
[SCREECHING WEASEL- MY RIGHT]
one time on youtube, some guy said the intro to this is a waste of time, so I can only guess he fucking sucks at having ears. The song's about doing what you want and not censoring yourself, but since ben weasel came out as an asshole, that message has become quite zesty. Still a banger though. Their newest album sucks.
[BUTTONS FOR COOLKIDS]